Custom Builders in Tallahassee, FL
Honesty | Integrity | Excellence
Big Bend Builders, LLC, is an award-winning Tallahassee based construction firm, specializing in:
Construction management
Design-build
General contracting for commercial
General contracting for residential construction.
New construction for homes in Tallahassee and surrounding areas.
Renovations
We strive to develop close relationships with our clients and believe in transparent communication, trust, and integrity, therefore allowing everyone to work together as a team toward the same vision and goals of each project. In our fast-paced economy, we still focus on that "sense of pride" that was once valued in every product built providing our clients with the true small business feeling that was once instilled in all companies.
Bryant Skipper is the owner and founder of Big Bend Builders, LLC. A fourth-generation Tallahassee native and second-generation builder, Bryant began his construction career while in the field at an early age. Fascinated with the building and assembly process, he was eager to study every detail of how projects were constructed. Bryant has over 20 years of experience constructing large-scale residential and commercial projects in and around the Big Bend area. He holds a license as a Certified General Contractor and Home Inspector for the state of Florida and is a LEED Accredited professional for the U.S. Green Building council. Bryant is a proud University of Alabama alumnus with a degree in Business Administration and concentration in small business management.
After working as Vice President for a local design-build firm he began Big Bend Builders, LLC with the intent of creating a company that prioritizes builder-client relationships, ensuring each client is valued and every project is completed with quality and responsive service. Bryant's attention to detail and professionalism, combined with his staff and a network of qualified subcontractors, sets high standards and creates a notable outcome.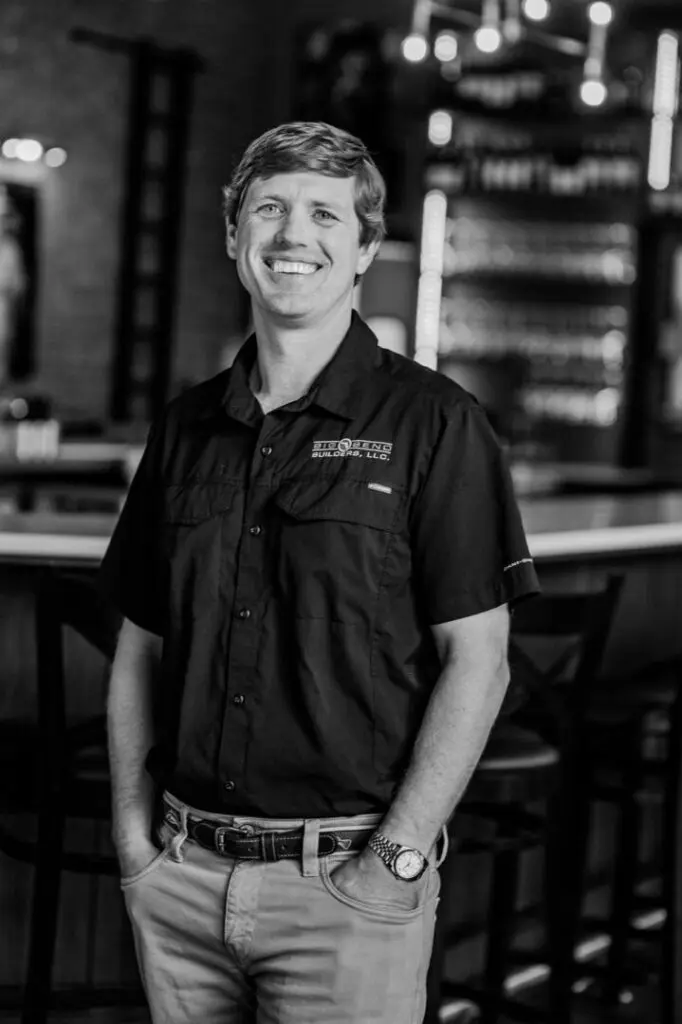 Tallahassee Parade Of Homes Awards
2014 POH Special Judges Award – $676,000 – $900,000
2014 POH Gold Award – $676,000 – $900,000
2013 POH Silver Award – $600,000 – $1,200,000
Tallahassee Board Of Realtors Awards
2014 POH Realtor's Choice Awar – $676,000 – $900,000
2013 POH Realtor's Choice Awar – $600,000 – $1,200,000
CCYS Tally Awards:
People's Choice Awards for Tallahassee's Favorite Businesses
2017 Tally Awards CCYS Top 3 Licensed Contractor
2014 Tally Awards CCYS Top 3 Licensed Contractor
2013 Tally Awards CCYS Top 3 Licensed Contractor